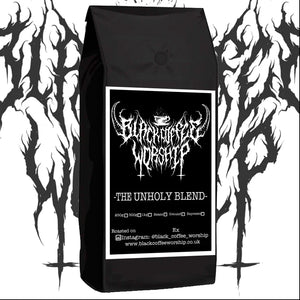 Beautiful and bold
I received my coffee through the Disaster collab.
A bold flavour that is not overpowered by adding milk,sugar or having as an iced coffee. The ground coffee beans have a nutty and caramel aroma that is still present in its flavour when brewed. Beautiful blend, bold flavour.
The unholy blend
Decided to try the unholy blend and wasn't disappointed it had a great taste and made an enjoyable coffee.